Picnic On The Patio Playhouse
Garden Centre > Outdoor Living > Garden Games > Playhouses & Frames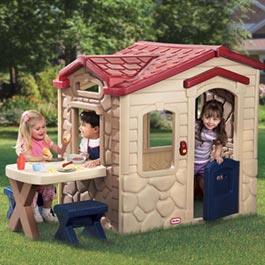 Picnic On The Patio Playhouse
£249.90
Sorry, this product is no longer available.
Why not make every day a picnic day with the picnic on the patio playhouse. complete with fold away picnic table and picnic benches, your children can serve up the perfect snack through the serving window. See who's inside using the 6 tone doorbell, then phone through your order with the pretend phone. Hours of fun for all
Related Products


* Support Grows on You when you shop via the Garden Centre.
Why shop via the Grows on You Garden Centre?
Buy With Confidence
Find Inspiration
The Perfect Product
Wishlist