Cottage Playhouse
Garden Centre > Outdoor Living > Garden Games > Playhouses & Frames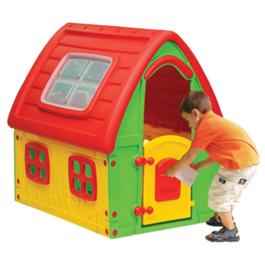 Cottage Playhouse
£81.90
Sorry, this product is no longer available.
The Mad Dash Cottage Plastic Playhouse is the ideal children s playhouse for the smaller garden which will keep your children and their friends entertained for hours. Constructed using sturdy UV resistant injection moulded plastic you can be sure that once the playhouse is assembled following the easy to assemble instructions the playhouse can be left outside and is totally maintained free. Features of this playhouse include 2 shutters on the back wall, 4 windows and a large removable window in the roof. The playhouse is also suitable for both indoor and outdoor use. .
Related Products


* Support Grows on You when you shop via the Garden Centre.
Why shop via the Grows on You Garden Centre?
Buy With Confidence
Find Inspiration
The Perfect Product
Wishlist